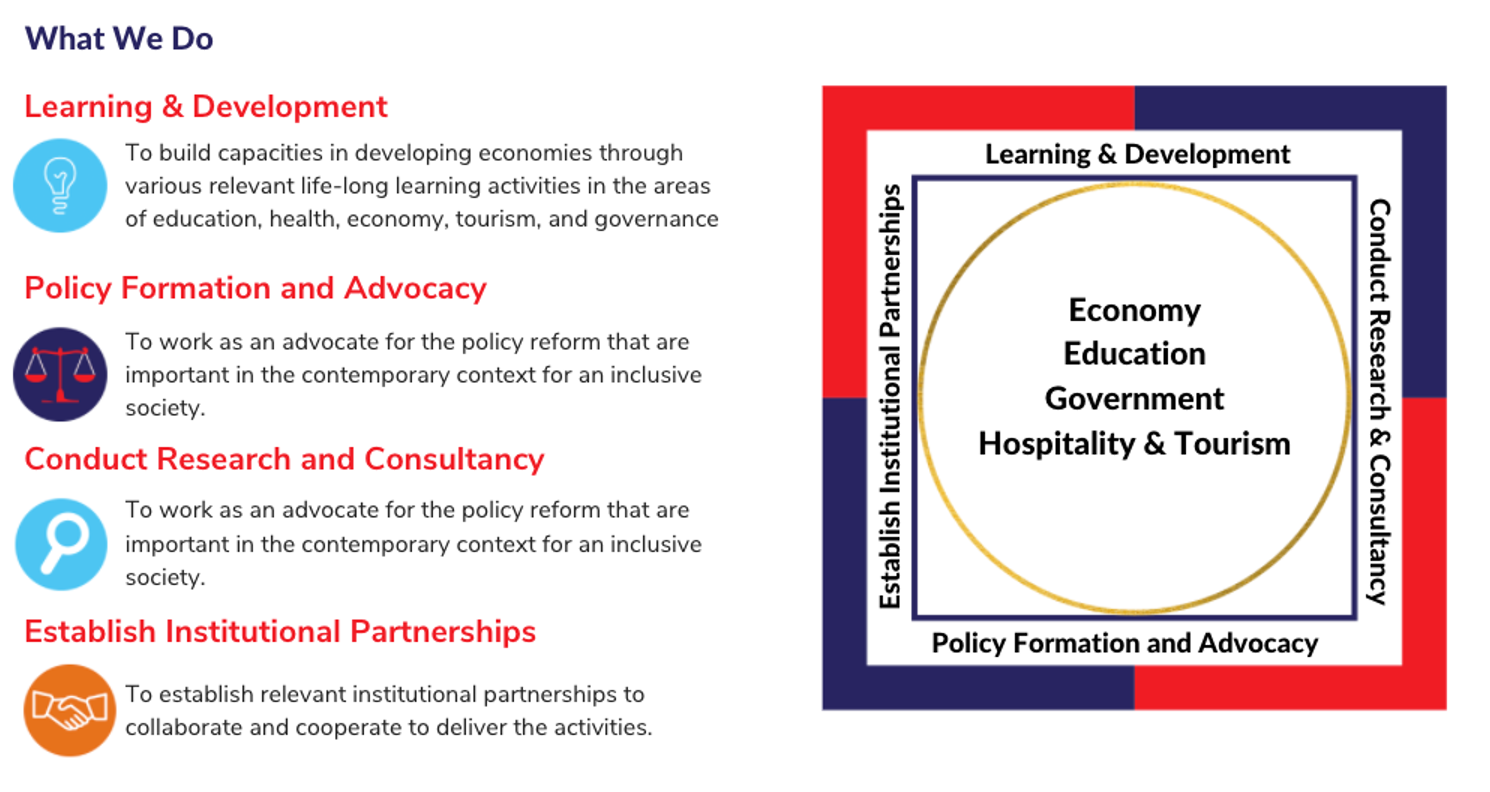 Any company that invests in employee development is investing in its success. By training your employees, you create a workplace that is adaptive, flexible, and ready for change. While many training programs are available, a few core courses are essential to your employees' success at work and in their personal lives. At the International Development Institute, we believe that providing capacity-building training and allowing the employee to grow is the best long-term investment for the organization, bringing higher returns in investment and reward. IDI provides customized short-term and long-term training programs for corporate houses, organizations, and companies.
IDI also provides several certification programs in partnership with accredited institutions and over ten top-tier universities worldwide.

Why Us?
The International Development Institute offers online training modules and virtual instructor-led training to practical hands-on, skills-based and customized training courses to its clients worldwide. We bring over 15 years of experience designing, developing and quality controlling our program. We strive to foster professional development in a supportive learning environment.
Our trainers are multilingual, and we offer training programs worldwide. We have strong alumni, and we create plenty of opportunities to engage our alums.

Executive Programs
Banking Leadership Program
Budgeting and fiscal management
Monitoring & Evaluation (M&E)
Pharmaceutical Leadership
Public Finance
Public Private Partnership (PPP)
Project Management
Public Procurement
Public Procurement Audit &Monitoring
Design Thinking
Leadership and Critical Thinking
Women Executive Leadership

Our Team
David Bulova
Prof. Carl Levan
Ambassador Scott DeLisi
Prof. Padmanabhan Seshaiyer
Marshall Mays
Mayra Rodriguez Valladares
Michael edwards
Ana Ferraras
Nancy Overholt
John Heather
Dr. Rajesh Shakya
Anthony Amerson
And other
Conectiv Cities: Tourism Recovery Efforts by Local Municipalities
Past Experience in Market Research
Conectiv Cities: Tourism Recovery Efforts by Local Municipalities
The objective of the proposed activity was to support municipal governments in selected countries to work towards the recovery of their tourism sectors. Using an online platform provided local authorities with the knowledge and networks to restart their visitor economies, with possible investments in infrastructure by leveraging the private sector and focusing on services that support sustainable destinations. We paid attention to maximizing economic inclusion for local communities, women, and SMEs while minimizing negative impacts on the environment and building resilience to the effects of climate change.
IDI prepared a team of enumerators and focus group leads in Nepal, Romania, Botswana, Sierra Leone, Zimbabwe and Uganda. A report was compiled and hosted online forums for local municipality officers to share their experiences.
Supported by GIZ
TVET Sector Analysis for Nepal- Baseline Survey
Past Experience in Market Research
TVET Sector Analysis for Nepal- Baseline Survey
IDI conducted data collection and analysis of the TVET supply side, underpinning the strategic TVET Sector Reform Plan (TSRP) drafting. The specific objective of the program was to strengthen and implement more effective policy in the Technical and Vocational Education and Training (TVET) sector, responsive to labor market needs. The program piloted an integrated Public Private Partnership approach.
IDI's research team reviewed and analyzed the data and prepared the questionnaire and inception report. We trained and prepared many enumerators to conduct surveys in seven provinces in the remotely directed field survey. We collected the latest documents and statistical data, interviewed the parties concerned, hosted the provincial workshops to analyze the current situation and extracted the issues. The report was submitted to the Government of Nepal.
Supported by British Council
International School Award South Asia Evaluation Study
International School Award South Asia Evaluation Study
IDI designed, and developed a methodology, hired local enumerators, and hosted focus groups. IDI surveyed over 800 schools and interviewed principals, teachers, and students in Afghanistan, Bangladesh and Nepal to study the impact of international education. It completed data analysis and submitted a report.
IDI was tasked with developing methodology, collecting data, hosting focus groups, drafting a report, and submitting it to the British Council.
Supported by British Council